Web Printing Line Control System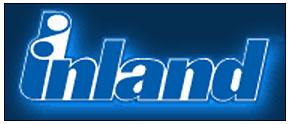 Customer: Inland Label and Marketing Services Headquartered in La Crosse, WI (USA), Inland Label and Marketing Services is a third generation, family owned and operated company that employs over 250 people working out of three facilities. Inland is comprised of two divisions: Label Services and Marketing Services.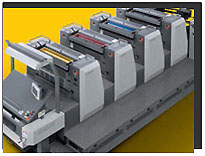 Project Scope: To meet product demands, Inland needed to add another web printing line capable of printing eight colors to both sides of the web. The printing line also needed to include an in-feed stock splicer, a large dryer, several chill rolls, a moisturizer, a coater, an embosser, and a delivery end sheeter.  Inland decided to purchase and reconfigure two used Komori presses and a mixture of used and new equipment to complete the line. Industrial Automation was contracted to design, construct, and install a new control and press drive system that would operate the combined eight printing units from the two used presses as one press. The control system needed to interface with and control a variety of new and used equipment that was purchased for the printing line. The new controller would also control the rotation of a custom built embosser in the line.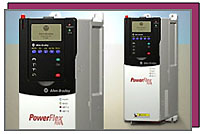 Project Design:  Industrial Automation's web press control design utilized an Allen Bradley Compact Logix PLC and servo control system.  Flex Logix remote I/O units are used to greatly reduce the wiring between the processor which is located at the delivery end of the line and other control enclosures in the press system. A new 100 hp AC motor is installed to drive the line shaft that turns the eight print units and chillers.  An Allen Bradley Power Flex 700 motor drive precisely controls the press line shaft drive motor. The embosser servo and the Vits sheeter are phase locked to the press line shaft via encoder derived signals. A 15 inch color touch screen graphically displays the entire press line and indicates the condition of all line equipment.  Maintenance screens allow every connected press line device to be inspected.  Password protected parameter screens allow critical press variables to be modified, such as the embosser drum circumference or impression go down and web brake detectors on speeds.
Project Results: Efficiency (low cost), Quality, Productivity
The completed customized control system allowed Inland to purchase used equipment that was mechanically sound and create a new highly integrated web press line with control features that are typically found in only the most advanced new printing equipment systems. Press set up and operation are simple.  Changes can be made via the delivery console touch screen to any press device.