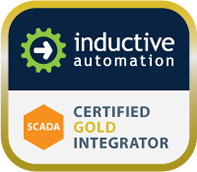 Ignition is a unified HMI, SCADA & MES Software solution that is capable of "global" control and reporting for all of your production facilities. It offers web-based access to data, real-time status and control, interactive trending, alerts, and more.

Rockwell Automation helps manufacturers succeed and grow with industrial automation control and information solutions designed to give customers a competitive advantage. Rockwell Automation products include stand-alone, industrial components to enterprise-wide integrated systems.

AutomationDirect is a direct seller of automation and industrial control products with our primary products falling into the categories of PLCs (programmable logic controllers), Operator Interface panels, Variable Frequency Drives and Motors.

The brands LinMot® for industrial linear motors and MagSpring® for magnetic springs are offered to customers worldwide. NTI AG maintains an experienced customer consultant sales and support network of over 80 locations worldwide. For the realization of linear motion NTI AG is always a competent and reliable partner.

Yaskawa is the world's largest manufacturer of ac drives and motion control products,including adjustable frequency drives, servo amplifiers, servomotors and machine controllers.

Kollmorgen servo drives are designed to provide precise control, optimum torque and a rich feature set to complement our wide range of our rotary servo motors and linear positioning systems.

As a leading supplier of sensors, measuring systems, laser markers, microscopes, and machine vision systems worldwide, KEYENCE is at the forefront of factory automation.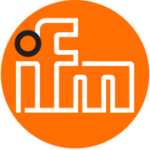 Since 1969, ifm has developed, manufactured and marketed sensors and controls to industries that include assembly and robotics, automotive, material handling, packaging, metal forming, mobile equipment, plastics and food and beverage.

Cognex vision helps companies improve product quality, eliminate production errors, lower manufacturing costs, and exceed consumer expectations for high quality products at an affordable price.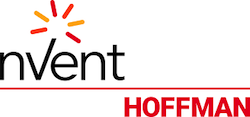 Hoffman Enclosures safeguard industrial controls, electrical components, data communications and electronics in virtually any environment, anywhere in the world. Hoffman Enclosures offers more than 12,000 standard products as well as tailored solutions.

Wiegmann manufactures innovative customizable steel and nonmetallic electrical enclosures for OEM, commercial and MRO markets. As a tier one manufacturer, Wiegmann is set up to provide a wide variety of materials from carbon steel, galvanized, stainless, aluminum, and painted.

Saginaw Control & Engineering has been serving the electrical industry since 1963, specializing in manufacturing both standard stock and custom designed electrical enclosures. All products are protected with the highest quality powder finish available in today's market.

DENSO Robotics offers a range of high-speed, high-precision, 4-axis SCARA and 5- and 6-axis articulated industrial robots, for payloads up to 20 kg. Standard, dust- and mistproof, dust- and waterproof, cleanroom and aseptic models are available to accommodate many different applications. In addition to industrial robot arms, DENSO also offers programming software, controllers and teaching pendants.

GE Intelligent Platforms provides industrial software, control systems and computing platforms to optimize customers' assets and equipment. We work across industries including power, manufacturing, water, mining, oil & gas, defense and aerospace.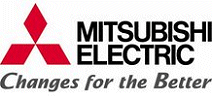 Mitsubishi Electric Automation, Inc., in Vernon Hills, Illinois offers a comprehensive line of factory automation solutions, including automation platforms, circuit breakers, CNC systems, programmable logic controllers, robots, safety solutions, and more.

SMC manufactures pneumatic technologies and products to support automation. Products include actuators, valves, airline equipment, connectors, electrical products, vacuum products, dryers, and temperature control products.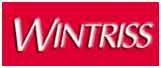 We are a leading manufacturer of press automation, die protection, and safety controls for the metal stamping industry. Wintriss equipment is backed by attentive service, timely repairs, and comprehensive spares inventories.