Joe Stammeyer
Joe has been involved with Industrial Controls, Automation, and electrical work for the past  25 years. His career started after graduating from Northeast Iowa Community College in 1990 with an AAS degree. Joe has real world knowledge in the design and fabrication of electrical control systems, working in industries varying from cold rolled steel pipe manufacturing to concrete plant control and paint line control. At a leading fastener manufacturing plant, he was able to successfully design and implement numerous control systems. These included PLC control of cold heading machines, and punch presses, part inspection, and implementation of AC/DC drives with numerous applications. His next position was at a leading temperature control manufacturing plant. Joe's position at this plant required him to design control panels, develop wiring diagrams, and monitor the assembly of multiple contiguous projects. Now with Industrial Automation, Joe has been involved with projects varying from wood handling to punch press control, printing press operation, and robotic programming. He looks forward to continuing to provide automation and control solutions both to local and national businesses that are looking to get ahead in the world of automated manufacturing and control.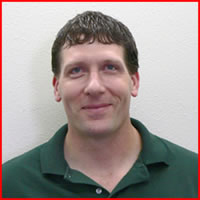 Alex Spatchek
Alex has a demonstrated history of combining a broad spectrum of manufacturing experiences to provide application specific control solutions. In 2010, his career began as a CNC operator. While working towards a technical diploma in Electro-Mechanical Technology, he joined the team at Industrial Automation and Engineering in 2013 to begin working as a control's technician. Through experience garnered while serving an array of differing industries, his role has shifted to controls design and project management. He enjoys working closely with clients to design custom systems for their demanding applications. To continue providing state-of-the-art automation solutions, he is pursuing a bachelor's degree in Electrical Engineering Technology. The evolving world of advanced manufacturing presents many challenges that Alex is eager to help solve.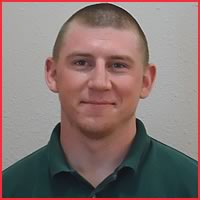 Drew Blaken
Drew graduated from Western Technical College with an AAS degree in Electromechanical Technology, which is where he first began to learn about industrial controls and integration. Drew started to implement the knowledge he learned by working as an intern in the Electromechanical department at one of Wisconsin's larger manufacturers. There, he learned and experienced a variety of skills and applications including PLC's, VFD's, robotics, and many other integrated systems. Drew joined Industrial Automation and Engineering in 2020 and is looking forward to working with customers within the industry on a personalized level being able to provide reliable automated solutions that best suit their demands.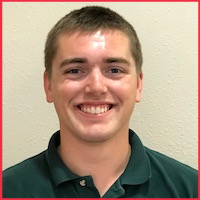 Annette Langen
Annette joined Wettstein's in 1997 as an Administrative Assistant to the Industrial Automation Manager. She oversees the department, handling the paperwork and maintaining the inventory with the ordering and receiving stock. When the Industrial Automation department was joined with the Electrical Department into Wettstein Brothers Electric, she was put in charge of payroll and accounts payable in addition to her other responsibilities.
Annette began with Industrial Automation and Engineering in 1997 when it was called Wettstein's, then Wettstein Brothers Electric.  Since 2017, Annette has been the office manager for the business. Annette is a graduate of UW-L as a business major.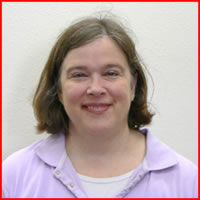 Mike Wettstein
Mike Wettstein is a 1994 graduate of UW Madison, earning his BS in Electrical Engineering with a concentration on Power, Power conversion, and Motor control. Mike started his engineering career with the Trane Company building a solid foundation in Factory Engineering, Product Design & Development and Project Engineering.  Mike left Trane in 2005 to form Wettstein Brothers Electric with his father, Ralph and brother Andy.  Mike worked with and managed both the automation and the electrical businesses.  In 2017 Mike spun off the automation business into Industrial Automation and Engineering Inc.   He owns and manages "IAE" along with working on projects with his team members.  Mike's technical focus is with SCADA, machine vision, robotics, and Industrial control systems.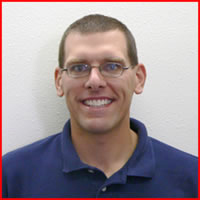 Herb Burfield
Herb has worked in the electronics industry for more than 40 years. In the first 15 of his working years he was involved in component level servicing of military, consumer, and industrial equipment. Recently, Herb has been primarily involved in industrial automation control systems design, programming, and industrial production equipment service. Herb's expertise, dedication, and success in developing cost effective control solutions that meet his customers needs have earned him the reputation as a systems integration leader in Western Wisconsin. Herb has served on the executive board of the LaCrosse chapter of the Society of Manufacturing Engineers.  Herb currently serves as a consultant to Industrial Automation and Engineering when another design perspective is needed.